The Kremlin announced a modest income tax return of Putin: a small apartment and 8.8 million rubles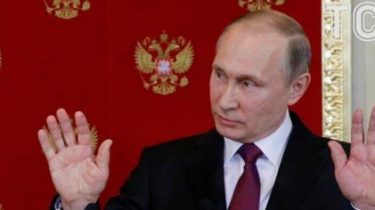 On the website of the President of Russia issued the Declaration about the income of Vladimir Putin for 2016. Modest data fit in a small table.
Putin officially earned last year, 8 million 858 thousand 432 rubles (approximately 4,4 million UAH or 157 thousand U.S. dollars).
He has declared his own apartment 77 sq. m, garage of 18 sqm and 15 acres of land. He also enjoys someone's apartment on 153,7 square meters and a garage place of 18 sq. m.
The President's three cars – two "GAZ M21" and "Niva". There is car trailer "SKIF".
It's all income and assets, which were declared by Putin.
Comments
comments