Music "battle" of the Russian diplomats and the birth of a baby in the sky. Positive news of the week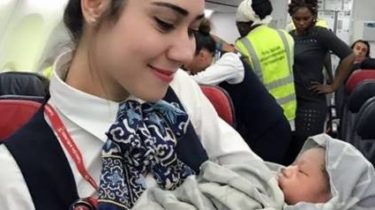 At the end of the week TSN.ia collected the news in recent days.
Over the past 7 days, the Ukrainians were surprised by the birth of a baby in the sky and was shocked by the "manners" of the Russian diplomats.
In addition, the entire Orthodox world expects a light holiday of Easter, which is TSN.ia already prepared.
THE LESSON "GOOD" MANNERS FROM LAVROV
During the meeting the Minister of foreign Affairs of the Russian Federation Sergey Lavrov and U.S. Secretary Rex Tillerson, the head of the Russian foreign Ministry made the remark to the reporter about her style. We presented what could teach myself Lavrov, who has repeatedly sinned coarse language.
INCREDIBLE WEIGHT LOSS OF 200 KG
Egyptian eman Ahmed Abdulati, which was considered the heaviest woman in the world and weighed about 500 pounds, lost almost twice the clinic in the Indian city of Mumbai and now weighs about 260 pounds. The rate of weight loss Abdulati became a real surprise for the doctors.
Comments
comments