Troika, which will judge Yanukovych: how much you earn and where you live, the servants of Themis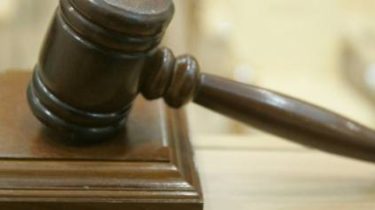 TSN asked the people of the three judges of the Obolonskiy district court of Kiev, which fell to lead high-profile trial over the President-the fugitive Victor Yanukovych, accused of treason.
The judge who will preside over the process, Vladislav Nine turned 38 years old. He said that with a dog, two kids and wife will soon go to his native village of Poltava. About city life told in a hurry. His one-room apartment – office, and own property or land in Kiev has not.
See also:
Controversial referee Emelyanov returns to work
Another service apartment – 80 square – the judge gave three years ago, but he's not moving there, because the apartment has bare walls, but money for repairs is lacking. Devyatko, according to the Declaration, last year earned a little more than 300 thousand hryvnia, is still saving about a hundred thousand.
Says that has always taken a lawful decision.
Career he moved during the Maidan. Since then, it hangs disciplinary proceedings – dismissal threatens the forfeiture of rights avtomaydanovtsev.
Rudenkovka is a village in the Poltava region, where he was born and where he was going to celebrate his birthday. Hut in the village is the only real judge.
The lawyer who defended the activists of automaidan, outraged that the Supreme Council of justice for three years, delaying the trial judge and believes that Devyatko clearly violated the oath and can not consider the case of Yanukovych.
"This is a great platform for the EU to say that the decision was made not by an independent Tribunal, and therefore to cancel the verdict," he said.
See also:
Militants kidnapped Ukrainian judge on the outskirts of Donetsk
The youngest member of the Board in the case of Yanukovych – a 37-year-old Maxim Titov. He's in the three judges and the richest. His father worked all his life in the Supreme court and is a member of the High qualifications Commission of judges. The family a few apartments in the capital and estates in the surrounding villages. Dad's house in the village Shpitki, in the next – Parsley – son is now also builds his own home. Brother near Titov also has land and is headed by dacha cooperative "Lawyer".
Dmitry For – the elder, 47. The judge has three apartments in Kiev. After the wife last year sold the property. For a big house and two plots received a total of 30 thousand hryvnias of income.
Comments
comments