"Peace plan" Artemenko: the International centre for policy studies conduct searches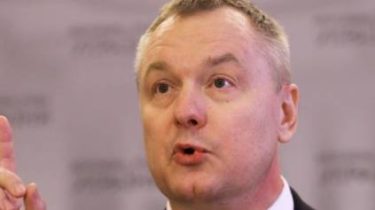 The Prosecutor's office seized documents and office equipment in the International centre for policy studies, and its head was called in for questioning, investigators believe that here writing the so-called peace plan of the people's Deputy Andrey Artemenko.
This is stated in the story TSN. 19.30.
See also:
MP Artemenko confirmed that is canadian and Ukrainian citizenship
In the beginning of the year the American media reported that Artemenko was transferred to the administration of the trump plan for a peaceful settlement, in which supposedly there was a proposal to give the Crimea is leased by Russia for fifty or a hundred years and to remove from it sanctions in exchange for ending the war.
During a five-hour search expert center investigators searched for the drives or documents that could testify that they prepared this plan. In the case yet the suspects, the Deputy himself has the status of a witness.
More likely, said an employee of the centre, the investigators were interested in a brochure on the settlement of the situation in Donbas by the international administration, the work the centre was commissioned by the Ukrainian government. But for Artemenko they did not write, say experts. The head of the center Vasyl Filipchuk said, went to see MP a few times and met by chance, they both are friends with Dmitry Yarosh. And one day they both brought out their suits, because he had something to wear to his first press conference.
Perhaps, says Filipchuk, Artemenko used some of his work, I could read. But none of them had mentioned about how to give the Crimea is leased by Russia for centuries. However, this idea denies itself the MP. Says offered to Americans is quite another to convince Russia to stop the war in exchange for Ukraine's neutrality, which for the sake of it give up ambitions to join the EU and NATO.
The MP says that by compiling your own peace plan made him the helplessness of the Ukrainian authorities and the impasse into which went the Minsk process. However, investigators suspect that the so-called plan Artemenko actually originally from Russia. And that's what qualified as treason.
Comments
comments