How to make money on recycling. The recipe for success of inhabitants of Kiev flats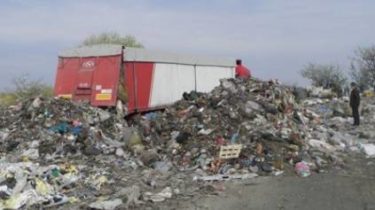 The seventh part of Ukraine are littered with debris. Under the official landfills, buried 43 thousand square kilometers the territory of the state, says the story TSN 19:30.
In one of the capital's high-rise buildings six months sorting trash. During this time, the residents have not only learned how to segregate waste, but also realized that it can be beneficial. So, almost every apartment settled a second trash can.
The first few months of sorting showed that the house produces 35 cubic meters of waste and 12 cubic meters of recycled materials. Six months later, the ratio has changed significantly: 20 cubic meters to 15 cubic meters. More and more people are resorting to sorting. The benefits of this are felt even in the pocket. The primary export of Cuba – is 74 hryvnia, and secondary raw materials take 24 UAH.
See also:
In the Rivne region tried to surreptitiously unload Lviv garbage
This is triple the savings for condominiums. One cubic meter of waste sorted house earns one led light bulb. Residents have access to the third – are working to seal the waste. For this you need to squeeze out the air and close tightly the tube that the bottle was quite small. On savings, the community is going to buy four of one's own containers to reach a new level separately to hand over plastic, paper, glass and metal.
In General, experts say that to develop a habit you need at least 21 days.
Irina Markevich
Comments
comments