In the Kyiv region because of the comments of national guardsman seriously wounded with a knife, and his dog stabbed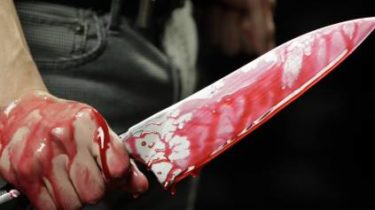 In Irpen fighters of the national guard was stabbed because he made a comment the company of young people.
This reports the press service of the police in the Kiev region.
In particular, on the night of 17 April at 00.10 hours in a call center of Irpin police Department received a report from a health worker district hospital that to them delivered 25-the summer inhabitant of Irpin with a stab wound to the abdomen.
See also:
Near Kiev granddaughter's boyfriend stabbed the grandmother and cleaned out her safety Deposit box
It is noted that the 25-year-old soldier of the national guard, late in the evening near the house walking his dog made a comment the company of young people who were resting.
But one of the men first stabbed the beast, which was to protect his master, and then stabbed in the stomach the man.
Subsequently, the police found and arrested the persons involved in the Commission of a crime. They were young locals. Established that the stab wound inflicted by one of the guys, the other two were interviewed by police as witnesses.
On this fact openly criminal proceedings under part 1 of article 121 (Deliberate heavy injury) Criminal code of Ukraine. The article provides for imprisonment from five to eight years.
We will remind,in the capital on the night of 7 April, on the Boulevard of the Verkhovna Rada, the law enforcement officers found a dead man with stab wounds to the chest. At the scene police found the body of a man with signs of violent death on the body of the victim was stab wounds. Killed has appeared the inhabitant of Kiev region, in 1962. The victim was a cab driver and by night served the call from the array "Vidradny" on the street milyutenko.
Comments
comments