Little "terrorist": a three-month British man denied entry to U.S. because of an error in the questionnaire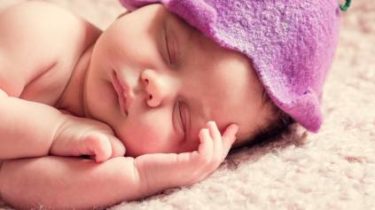 The U.S. Embassy in London called for an interview three months baby, a British citizen, because of an error in your visa application.
Baby Harvey Kenyon-Karins along with members of his family were supposed to go on vacation in Orlando, Florida, writes The Guardian.
However, his grandfather Paul Kenyon fill a grandson mistakenly responded affirmatively to the question: "do You plan to do, or have you ever engaged in terrorist activities, espionage, sabotage, or genocide?".
See also:
On the train Kiev-Mariupol passenger gave birth to a girl
Thus the child was denied entry to the United States, and to fix the error, it had to take to an interview to London from Cheshire. The road there and back took about 10 hours.
"I couldn't believe they saw that it was a real mistake, and that a three month child can not cause any harm to anyone," said 62-year-old grandfather of the baby.
For refusing the child's parents were forced to sell tickets in the US, and then buy a new one. In the end, as said grandfather, an error in the application cost about three thousand pounds (more than 3.5 thousand euros).
Earlier, the crew of flight Turkish Airlines celebrated the arrival of additional passenger at an altitude of 12 800 metres: stewards took birth from a woman who gave birth to a girl during the flight. Passengers also helped during the birth of a child, which began shortly after takeoff from the capital of Guinea Conakry to Istanbul.
Comments
comments