A virtual scandal. Rozenko has accused the head of IMF mission in Ukraine in the "horrible incompetence"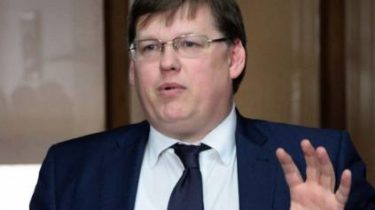 The Network is gaining momentum scandal that could affect Ukraine's cooperation with the International monetary Fund.
The head of the IMF mission in Ukraine, Ron van Roden has stated in his article for the "Economic truth" his vision of pension reform in Ukraine should be performed urgently, as "the introduction of so-called funded pension system (second level) in addition to the current system, what some insist, will not be meaningful without prior correction of deficiencies of the current system".
"The introduction of a funded system would be premature, given the current level of development of financial markets and regulatory framework in Ukraine", – said the head of the IMF mission.
The material is not like the Vice Prime Minister of Ukraine Pavel Rozenko, which deals with pension reform. The official questioned the professional ability van Roden.
"After "expert" that "the basic structure of the pension system has not changed since Soviet times", I lost all desire to read this whole crap to the end… Well, maxims on the theme of the introduction of the second level – even a "no comment". People just do not understand what it is and how it all works… Terrible lack of professionalism!!!", – wrote Rozenko in Facebook.
We will remind, the government is now finalizing the draft laws on the pension reform, whose main task – to reduce the deficit of the Pension Fund. Promised in the near future to disclose the documents. And in the case of adoption by the Parliament want from 1 October this year to increase pension.
Comments
comments