Five districts of Kiev today will remain without hot water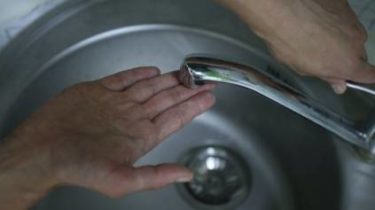 Today, April 18, in Kiev will carry out hydraulic testing of heating systems in Kiev, Obolonskyi, Shevchenko, Podolsky and Solomenskiy areas.
This was reported in the press service of "Kyivenergo", reports UKRINFORM.
"Preparing for the next heating season, PJSC "Kyivenergo", in coordination with the city authorities, continued hydraulic tests of heating systems capital, located in the zone of responsibility of the company. On April 18, hydraulic testing will be conducted in Kiev, Obolonskiy, Goloseevsky, Solomensky and Podolsk districts of the capital", – stated in the message.
So, from 18 until 27 April trials will be conducted from the station of heat supply "Belichi" and regional boiler-houses "towers" and "Minsk".
See also:
Ukraine has come a significant cold with rain, sleet and night frosts
Therefore, starting from 16:00, 17 April turned off the hot water for 233 houses, 9 hospitals, 12 kindergartens, 11 schools and 65 departments in the Svyatoshinsky district; 80 houses, 2 hospitals, 6 kindergartens, 4 schools and 22 departments in Obolon; 5 houses and 4 offices in Podolsk; 29 houses, 3 kindergartens, 2 schools, 6 departments in an urban setting.
In addition, from April 19 to may 2 trials will be conducted from the district boiler house "Nikolskaya Borshchagovka".
And today, starting at 16:00, will be turned off hot water supply for 511 residential units, 6 medical institutions, 35 kindergartens, 22 schools, 140 of offices in Svyatoshinsky district; 4 houses and 4 offices in Solomenskiy area.
See also:
Ukraine looming snow frost
We will remind, in the capital of the heating season ended Saturday, April 1. All the heating in Kiev was shut down for seven days.
Comments
comments