Russia will sell gas to Belarus at a significant discount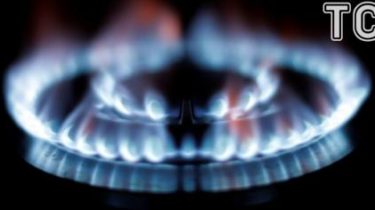 After paying Belarus 726,2 million dollars of Russia overdue debt for Russian gas deliveries in 2016-2017 , the parties have agreed on discounts for future delivery.
About it reports "Interfax-Ukraine".
In particular, in 2018 the cost of thousands cubic meters of Russian gas for Belarus will cost 129 dollars, and in 2019 – $ 127. This is 1.6 times cheaper than Russia sells natural gas in Europe, at a price of about $ 200.
According to the Vice Prime Minister of Belarus Vladimir Semashko, the price of gas for the Republic will be linked to the Yamal-Nenets district, Russian Federation.
"It was possible to Moscow to bind and to Smolensk region. But there is still a reference to the Yamal-Nenets district, and by reduction of rates will decrease the price of gas for Belarus. If everything remains as it is to negotiate this price (to 2018) for Belarus would be under $ 150. This is a substantial discount," – said Semashko.
At the end of 2017 completes the action of the gas contract between Russia and Belarus.
"And then before the end of the next cycle of the contract – we have a three-year contract ends by the end of 2017 – and we have the framework of the intergovernmental agreement to sign for 2018-2019 with Gazprom a new contract. And to understand further how to sign in 2019 2020-2023 years, we will need to have approaches that we agreed to formulate up to 1 July 2019. That is, to denote the trajectory of an equal price," he said.
Recall, Ukraine is not buying gas directly from Russia and a half years. Also from the Russian gas abandoned Georgia and have already found a replacement for him.
Comments
comments