In Britain, activists planted flowers in potholes on the roads – from 4.5 million allocated for the repair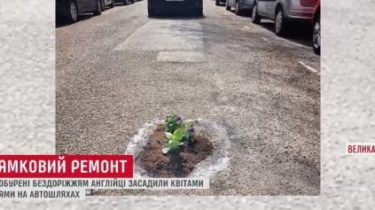 The perturbed state of the roads, the inhabitants of the British city of bath, which is included in the list of UNESCO World heritage sites, planted flowers potholes.
People say that he did it to attract the attention of the city authorities to the problem and to warn cyclists and motorists of the dangerous holes in asphalt. This is stated in the plot of TSN.Ranok.
After photos of the protest spread on the Internet, hall has received a grant of almost four and a half million pounds to repair the roads.
Flowers in road potholes have been repeatedly planted and Ukrainian activists. However, the condition of roads is not significantly affected.
Comments
comments