In the yard of the American family broke into 90-pound alligator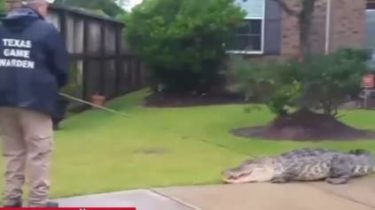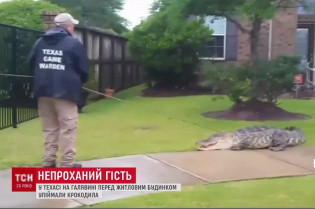 Residential house in Texas in the United States called for a huge alligator.
This is stated in the plot of TSN.Ranok.
90-pound reptile was crawling in the yard, so the owners called the inspectors for nature protection. After those long training caught the alligator. The animal tried to escape, however, it still twisted and was given sleeping pills.
Later Gator will return to the wild – inspectors told that they will release it in mestni pond.
Meanwhile, Gus staged "attack" on a police officer in the United States.
Comments
comments