On the Left Bank in Kiev there was a double murder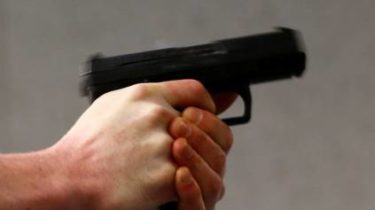 In Kiev there was a double , vbyvstvo, says the story TSN.19:30. In the apartment of a five houses on the Left Bank was found dead of husband and wife.
Already lifeless bodies were found the son and called the police. In the kitchen, next to the bodies lay a pistol, several bullets and shell casings. The man and woman had gunshot wounds in whiskey.
Surprised neighbors say they hadn't heard. People reported that the couple spent several years in a civil marriage. They often swore, drank, reached even fights.
The body was sent for forensic examination. The evidence and in particular the arms D. took for analysis. Yet the police have two versions of what happened.
First: man shot woman, then killed himself.
According to another version, the first woman killed herself, and the man – when he found wife dead – shot. However militiamen are assured that at the time of the tragedy except for spouses in the apartment was empty.
By TSN correspondent Anton Strashko
Comments
comments