The court of appeal decided to return the documents Nasirova, but he will not see them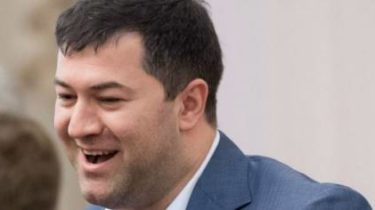 The appellate court of Kiev partially satisfied the petition of lawyers suspended SFS head of the Roman Nasirov – the return of his seized during a search of the documents, namely passport, a foreign passport and an identification code, the correspondent of TSN.
Thus was abolished partially the effect of a decision of Solomensky court of Kiev on seizure of property. At the same time, remains in force court decision on recognition Nasirov leave the country, which he must deliver all the documents to law enforcement agencies. Thus, as explained by TSN, documents Nasirova on hand get back.
Protection Nasirov challenged the decision to seize during the search of the head Gospitalniy service property, particularly his or her passport of citizen of Ukraine, passports and identification code. The rest of the seized property remains under arrest.
One of the defenders Nasirov Alexander Lysak also commented on a photo that recently appeared in the Network, where supposedly the head of the SFS attends the visa application centre. The lawyer said that about a photo he knows nothing, and even if it is accurate, then the citizen is not forbidden to walk where he wants and to run Nasirov is not going to.
Note that in the panel of judges that ruled against the Chairman of the SFS, two of the judges ruled at the Berkut officers, who subsequently fled to Moscow.
We will remind, Nasirov is suspected of abuse of office and embezzlement of public funds in the amount of over UAH 2 bn. The consequence considers that Nasirov, acting in the interests of the Deputy Onishchenko, the "gas business" were arbitrarily granted a number of enterprises the possibility of tax liabilities in installments.
Nasirova was released on bail in the amount of UAH 100 million. Money for him was made by his wife Catherine Klimovska. Answering the question of where the money Nasirov said that, they say, would be better if he sat in the detention facility and argued his guilt.
By TSN correspondent Ivan Grebenyuk
Comments
comments