Petrol coupons, stop mines and debts to miners: the Gur spoke about the crisis in ORDA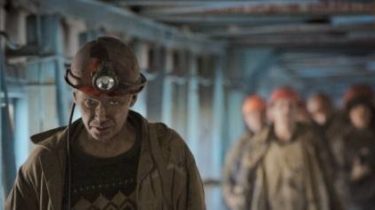 In the General intelligence Directorate of the defense Ministry of Ukraine said that the leaders ARDLE are unable to cope with the economic crisis in the region.
Thus, the gasoline "A-95" in the Donbass can only buy coupons, mine will stop working, and the miners are demanding higher payments. This is stated in the message of the Gur in Facebook.
See also:
The Ukrainian side of the JCCC complains that the militants are violations of silence do not allow Minsk
"The leaders of the "LNR/DNR" is unable to stop the destruction of the economy of the region. Currently in the cities temporarily occupied territories of Donetsk (Donetsk) and Lugansk (Lugansk, Alchevsk, Sorokino, Dolzhansky) regions, the growth of deficit of fuel and lubricants. In particular, the gasoline "A-95" is released exclusively for coupons, and in some cases not more than 10 liters per vehicle. The local population tries to solve the problem through personal contacts with representatives of "power structures", purchasing fuel from their stockpiles," — said in intelligence.
Until the process of transfer of the mines to the mode of drainage.
"The process of stopping the production activities of mining enterprises, whose employees go on forced unpaid leave. 17 April began the transfer of the mines of SE "Makeevugol" mode of drainage. Also suspended the work of the mines "named after Zasyadko" and "skochinskiy" due to busy warehouses in the absence of schemes of marketing products," — said in the message.
Meanwhile, in March local miners were paid only 50% of their earnings.
"Given the systematic failure to pay wages (in March of this year, achieved only 50%) miners sent to the "Ministry of coal industry DND" collective address demanding to solve this problem and to increase the amount of payments to the size of the Ukrainian", — told in intelligence.
We will remind, on the eve of Gur reported that the teams idle mines and their relatives are encouraged to participate in the 10 a.m. April 19 at the rally on Lenin square in Donetsk, which is expected to put forward the requirement to the head "DNR" Alexander Zakharchenko.
Comments
comments