In the gymnasium of Kiev has denied the rumors about the explosion victims at school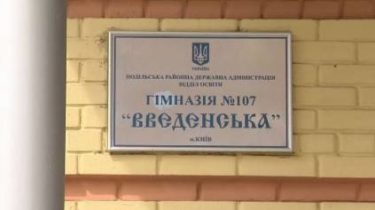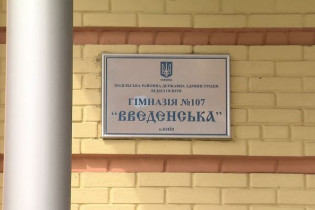 In the gymnasium №107 city of Kiev refute the data that go in the Network of the alleged "explosion in the school." Actually PE is a careless handling of the child with a fire extinguisher, the correspondent of TSN.
Morning in social networks spread pictures of medical and fire engines who came to the school and reported ten affected children. Director of the school Catherine Spitkovsky told TSN that has actually happened.
"After the second lesson, around 10:15, at recess the children of the 6th class came to the office, where I was supposed to be English lesson. They went into the utility room, where their lockers with things. One of the students approached the fire extinguisher, he began to play with it and accidentally pressed. Said he did not expect that the device works so quickly. A few seconds, the fire extinguisher worked, the powder mixture came to children who were near the eye. The children were examined in the infirmary, they called an ambulance," – said Spitkovsky.
Dnia
Photo eyewitness from the scene
The call came and the medics, and rescuers. Affected a total of seven children: four compound eyes, three inhaled the powder mixture from the fire extinguisher.
"Four of the children had eye disease, they were taken to the center of eye microsurgery. Three inhalation powder, two of them went to the hospital, and one child's father immediately took him home. All parents reported that everything is in order. Already have the official certificate from the doctors who examined, everything is normal, mucous membranes clean, eye injury, no," – said the Director.
The TSN reporter Tatiana Fruit
Comments
comments