In the court of justice was first performed legal assessment of the actions of Russia – Poroshenko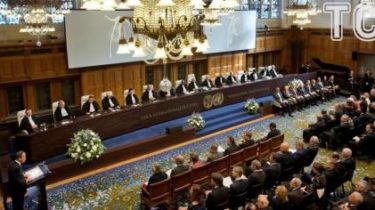 The international court of justice United Nations called on Russia to fully implement the Minsk agreements, recognizing her side of the Minsk process, not a mediator.
This was stated by the President Petro Poroshenko during a meeting with the Minister of foreign Affairs Pavlo Klimkin, Deputy head of the presidential administration Konstantin Yeliseyev Deputy Minister for foreign Affairs Elena zerkal, the press service of the head of state.
See also:
We are on the right track: Poroshenko commented on the decision of the court of justice
"Recognition of this, I emphasize, not a political assessment, and was first performed legal assessment, which is extremely important to us," – said Petro Poroshenko.
"In my opinion, also the uniqueness of this situation is that when the decision (International court of justice – ed.), it does not require any additional vote – neither the General Assembly nor the UN security Council. This solution is direct action, it must be executed by any state member of the UN and the failure of this decision will be penalties that really hurt any state that dares to ignore this decision," he said.
"For the first time, and the key word here, for the first time, has been applied to the mechanism of the International court of justice to de facto accountability of the aggressor state, a state that funds terrorism. And for the violation of the Convention, we raised the question of accountability," – said Poroshenko.
Comments
comments