NBU offers to get rid of the state monopoly in the banking market, which made up 55%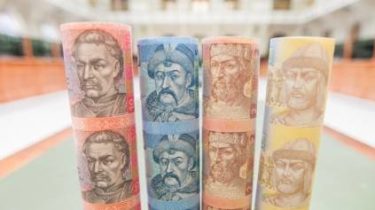 The national Bank of Ukraine offers to sell shares in state banks below within five years to reduce the share of state presence in the banking sector to 30%. Now, after the nationalization of "PrivatBank", the state owns 55% of the banking market.
The increase in the share of state banks in the system more than 50% led to unhealthy competition in the market. This was stated by NBU Governor Valeriya hontareva at the round table "banking sector Reform in Ukraine: achievements, challenges and prospects" organized by the analytical center Atlantic Council in Washington on the night of Friday Moscow time. About it writes "Interfax-Ukraine".
"We understand the importance of updating the strategy of development of state banks. Now, at the current size of their market share, competition in the banking sector is unhealthy," said Gontareva.
The NBU has already prepared the relevant proposals to update the strategy. To achieve this goal, banks must specialise and to develop appropriate business models.
Hontareva believes that "PrivatBank" should focus on retail activities and to work with the population, small and medium business. This will help in five years it is profitable to sell to a strategic investor, or he can spend IPO.
"We need to make the banking sector more attractive for investors again," said the head of the NBU.
Recall that in Ukraine there are seven banks with a share of the state "Oschadbank", "Ukreximbank", "Ukrgasbank", "Rodovid Bank", "Settlement center", "state land Bank" (initiated liquidation), "the Ukrainian Bank for reconstruction and development" (the state property Fund has sold at the end of 2016 to a Chinese investor, however, on January 1, 2017 was still in state ownership).
Comments
comments