Lawyers for Martynenko laughed with suspicion the ex-Deputy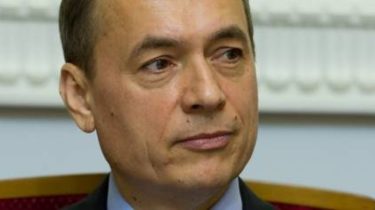 Martynenko's still in touch with the detectives of the anti-corruption Bureau, and the night will be spent in the detention center, according to TSN.Night.
An hour ago he was handed a suspicion, and tomorrow Solomensky court in the capital is expected to elect former MP measure. Hiding in the hospital, according to lawyers Martynenko, he is not going. They say their client is feeling well and ready to prove his innocence in court.
See also:
NABOO handed Martynenko notice of suspicion
"Our customer is in good health and normal mood. This is because I was very surprised and he smiled. Because like it says, you know, there is a desire to appoint psychiatric examination to those who this suspect was," said lawyer Igor Cherezov.
Lawyers suggest that the interrogation Martynenko may continue until the morning.
Comments
comments