SWIFT explained why not shut off Russia from the global banking network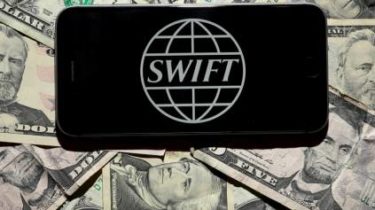 International network of banking channels , SWIFT is not going to turn off Russia from the system, given the gradual expansion of Western sanctions against Russia for its aggression against Ukraine.
"These issues (trip) was discussed several times, the position of SWIFT and always clearly expressed, even publicly, our position is strictly neutral. It seems to me that the leadership of the Bank of Russia understands our position and our legal framework," said regional Director, SWIFT Matthieu de heering, quoted by Reuters.
Goering recalled the situation, when his colleague from the Brussels office SWIFT was supposed to fly to a meeting with a Russian Bank, but could not because of the sanctions.
"And there on a human level there was an understanding that we understand that you are unable to come, but thank you for the opportunity to work, even remotely, and so, of course, to some extent indirectly (sanctions against Russia affect), but if our work together can help … for us Belgians today, for us Europeans, this question is not theoretical, but real, and, unfortunately, almost daily," said Goering.
We will remind, about possible disconnection of Russia from SWIFT began to speak, even in 2014 when the West imposed the first sanctions against the Kremlin over the annexation of Crimea and the war in the Donbass. Then Deputy Finance Minister Alexei Moiseev said that "Russia off from SWIFT will make life hard not only to us but to all of us trades".
At the end of 2014 Moscow has launched the "analog" SWIFT service for the transmission of financial messages (SPFS) in SWIFT format at domestic operations.
Comments
comments