Holodnitsky said the punishment Martynenko, and called the second person involved in his case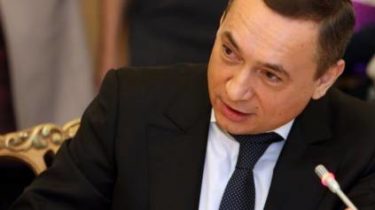 The second defendant in the case of damage of the SE "Eastern mining and processing plant" is the first Deputy Chairman of the Board NAK "Naftogaz of Ukraine" Sergey Fracture. He also appeared in the case of causing losses of PJSC "Odessa port plant". About it reports the UNIAN with reference to the statement of the head of the Specialized anti-corruption Prosecutor's office of Nazar Golodnitsky.
"Indeed, it was agreed suspicion to one more figurant – Sergey Fracture. He is known for the case of the Odessa portside plant, he also arrested, handed him the suspicion," he said.
Regarding Fractures will require the introduction of a measure of restraint in form of detention or bail in the amount of 100 million UAH.
See also:
Holodnitsky said what collateral will be asked for.
In addition, Holodnitsky announced that Martynenko faces a penalty of imprisonment from 8 to 12 years.
"The offence is particularly serious, from 8 to 12 years (imprisonment)", – he said.
Holodnitsky noted that "the defense will do everything possible to refute the claim of the prosecution."
According to him, the meeting of the Solomensky district court of Kiev for election Martynenko measure can be started today after 12.00, because the defense will need to be familiar with the materials for the suspicion.
Head of SAP also does not preclude the negotiation of other suspicions in this case.
Comments
comments