The court released the defendant in the case Martynenko Fracture on bail of people's deputies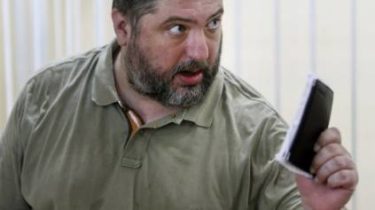 The court released the head of the Supervisory Board of "Odessa port plant" Sergey Fracturearrested in the "case of Mykola Martynenko," on bail of people's deputies.
The court refused to take custody of Sergei Fracture, which is declared a suspect in the embezzlement of funds of VostGOK, passes the Censor.NO.
See also:
In NABU, and the popular front accused each other of putting pressure on judges
In particular, the court gave the Fracture on bail of four deputies from the "popular front" Nicholas Knyazhytsky, Pavel Pynzenyk, Elena Ledovskikh and Elena Boyko.
Note that the SAP was asked to take the turn of a measure of restraint in form of detention with possibility of bail. Prokurori insisted on a pledge of $ 150 million.
Recall that the second defendant in the case against ex-Deputy Nikolay Martynenko damage SE "Eastern mining and processing plant", first Deputy Chairman of the Board NAK "Naftogaz of Ukraine" Sergey Fracture was detained in the night of April 21.
Comments
comments