The foreign Ministry said that the international court of justice did not want to irritate Russia on the suit of Ukraine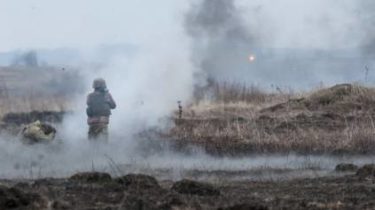 The Ukrainian side in the International court of justice has enough evidence to blame Russia, which finances terrorism in the territory of certain districts of Donbas.
This broadcast "5 channel" said the head of the Ukrainian delegation, Deputy Minister of foreign Affairs of Ukraine Elena zerkal.
"We understand it very well. And now focus their attention on those issues that are associated with all the statements about which I spoke, and with reference to the behaviour of the leaders of "LNR/DNR" and their statements about intimidation of the population", says the mirror.
See also:
In the court of justice was first performed legal assessment of the actions of Russia – Poroshenko
According to her, collected in 2014-2015 torture and other crimes is enough. The head of the Ukrainian delegation to the International court of justice added that the court decided under the Convention on the elimination of all forms of racial discrimination in full in favor of Ukraine. "So on the one hand, the court upheld our legal position, and on the other hand, by not doing step so as not to irritate the other side," – said zerkal.
We will remind, on April 19 the international court of justice in the Hague rejected the request of Ukraine on preliminary measures against Russia regarding violations of the International Convention for the suppression of the financing of terrorism. However, the court agreed to introduce preventive measures against the Russian Federation for the protection of national minorities in the Crimea at the suit of Ukraine.
The court began the trial on March 6, and after four days of hearings, proceeded to consider interim measures against Russia. They can include the demand to stop funding militants to regain control over the border to the Ukrainian government to respect the rights of Crimean Tatars and Ukrainians in Crimea. Russia denies the chargesand experts predict a further consideration of the merits can take years. The Kremlin said they recognize the decision of the International court of justice in the Hague in the case against Ukraine.
A lawsuit in the Hague Ukraine filed January 16, 2017.
Ukraine in the framework of the lawsuit against Russia asked the international court of justice to impose interim measures aimed at preventing the continuation of human rights violations by the Russian Federation in the period of adjudication of the merits with the aim of protecting the civilian population in the temporarily occupied Crimea and Donbas.
Comments
comments