In Kiev, the vandals brazenly robbed the grave of Lesja Ukrainka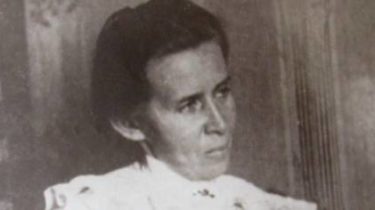 On baykovoye cemetery in Kiev unknown robbed the grave of the famous Ukrainian poetess Lesya Ukrainka.
This espresso.
It is noted that vandals stole the bronze elements of the monument of Lesya Ukrainka.
See also:
Robbery with a stopwatch: in Kiev, the robbers robbed a thrift store
At the scene works investigative team.
By the way, Moghila poetess Lesya Ukrainka — monument to the history of national importance, in 1913, located in Kyiv at the Baikove cemetery.
1939 on the grave was erected a gravestone, a bronze monument on a granite pedestal, the sculptor Galina Petrashevich.
We will remind, earlier in Kiev at Babi Yar unknown poured red paint on the monument to Elena Teliga. Later it was reported that the Kiev government plans to establish a surveillance system for the monument Teliga.
Comments
comments