As over the weekend changed the price of fuel at filling stations. The average price for April 24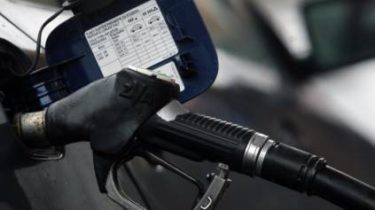 On the Ukrainian gas stations over the weekend a little cheaper diesel fuel and gas for cars. Gasoline prices stayed high.
This is stated in the plot program "snidanok z "1+1".
A liter of gasoline category A-95 the average for Ukraine today, on April 24, is 25.00 UAH. Depending on the gas stations, the price of this fuel varies from 23.5 to 27 UAH UAH. That is, to save or to pay you up to 3.5 UAH.
Liter of diesel will cost drivers an average of 22.64 in UAH.
Gas for vehicles is of 11.55 UAH.
Average fuel prices in 2016 and 2017 in the Ukrainian gas stations in UAH per liter
Fuel
14.04.16
08.09.16
01.12.16
28.02.17
21.04.17
24.04.17
Gasoline A-95
20,48
22,39
23,28
24,68
25,00
25,00
Diesel fuel
17,50
18,49
20,60
22,45
22,49
22,64
Gas
8,10
11,50
12,15
10,95
11,40
For 11.55
Comments
comments