In Ukraine almost five times more unemployed people than officially registered – Rozenko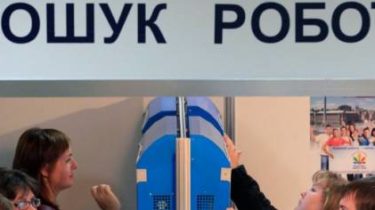 The official number of unemployed in Ukraine is 406,8 thousand people. However, real – almost five times higher and amounts to 1.9 million people.
Such a figure, the TV channel ZIK was voiced by Vice-Prime Minister Pavlo Rozenko.
"Today only 400 thousand Ukrainians registered in employment services. In particular, there are people who are entitled to unemployment benefits. However, the real number of unemployed is about 1.9 million Ukrainians",– said Rozenko.
In Ukraine employed 18 million people, but 40% of them do not pay a single social contribution, some even work illegally, without official registration.
"As for the working population in Ukraine, so people from 15 to 75 years. However, it is obvious that in 75 years nobody will work. Moreover, in Ukraine up to this age, people just do not survive. But people who actually work in the labor market of about 18 million. Despite the fact that the premiums paid only 11 million people. Here we have the formula of the deficit of the Ukrainian budget",– said Rozenko.
Comments
comments