The head of national police, the Prince wants to increase funding for police by more than 4 billion UAH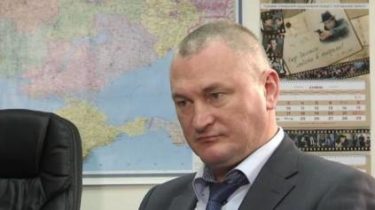 The Chairman of the National police of Ukraine Sergey Knyazev has asked the government to increase funding to the police at 4.15 billion UAH.
He stated this at a meeting of the Board of the interior Ministry, UNIAN reports.
"The state budget for 2017 provide for the funding of national police in almost $ 16.6 billion UAH. This figure is clearly not enough. It provides the regulatory requirements at 39%. According to our estimates, the minimum additional funding requirement of national police is 4.15 billion UAH," – said Knyazev.
The police chief asked the Prime Minister Volodymyr Groysman to support this proposal.
He stated that increased funding will lead to "increase of trust of citizens to authorities in the fight against crime and corruption".
See also:
Natspolitsiya will purchase the Mitsubishi almost a billion hryvnia
Recall Natspolitsiya has launched a mobile app with an emergency button, which will look for witnesses. The project has no analogues in Ukraine and abroad of such services is too little.
Comments
comments