The threat of a collapse: in the KSCA are convinced that metro will not stop after the arrest of accounts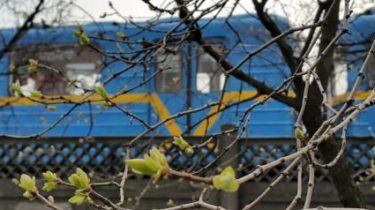 Kiev authorities will do everything possible in order to avoid a metro stop, which is threatened to collapse with the arrest of all accounts, "the Kiev underground", which the court ordered to pay the company "Ukrroslizing" almost 2 billion hryvnia.
This was stated by first Deputy Chairman of Kyiv city state administration Gennady FPGA, the press service of the city administration.
In Kyiv city state administration assured that the situation will be kept under control, although not hide the fact that the situation is complicated.
With regard to the execution of court decisions, according to him, those letters were sent to all law enforcement agencies, higher authorities and the national security Council, may still afford to get a decision from the national security Council and defense of Ukraine on inclusion of the company in the sanctions list. And this will allow the city not to pay the money.
"The people, who get salary in the company – of course, this decision today by the court decision complicates any processes associated not only with the payment of salaries, but in General with the functioning of the metro. But we will make every effort to ensure that the salary be paid, will do everything possible in order to prevent this situation", – said Gennady FPGA.
In KCSA are convinced that only the security Council can resolve this issue.
See also:
In Kiev "mined" metro station, passengers evacuated
Recall that in late March the mayor of Kiev Vitali Klitschko said that the metro in Kiev can stop from-for debts of the Moscow subway. "Threatening situation has developed around the debt, "the Kiev underground", the account of which, as you know, arrested by the court. Is direct threat of paralysis of work and stops of the Moscow metro. That is, we are forced to pay for old debts that someone took", — said Klitschko.
Comments
comments