"Yalta forum" Ukrainian security officials opened a case against foreign participants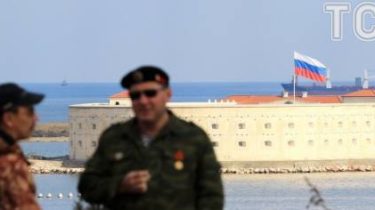 Police opened a case on violation of order of entry in the temporarily occupied territory of Ukraine and exit of foreigners, which during 20-22 April 2017 participated in the so-called "III International economic forum" which was held in Yalta.
This was reported on the website of the Prosecutor's office of Crimea.
Security officials believe that "foreign citizens have contributed to the occupation authorities in the development of the tourism sector on the Peninsula, called for the lifting of sanctions and recognition of the results of an illegal "referendum" on secession of Crimea from Ukraine and its entry into the Russian Federation".
The Prosecutor's office is preparing international orders to the countries whose citizens participated in the "forum" and violated the legislation of Ukraine.
We will remind that earlier the Ministry of foreign Affairs of Ukraine sent to Russia a note of protest in connection with the April 20-22, 2017 so-called "Yalta international economic forum" on the temporarily occupied by the Russian Federation the territory of the Ukrainian Autonomous Republic of Crimea and Sevastopol.
Comments
comments