The video memory of the heroes of the ATO for the day has viewed more than 200,000 spectators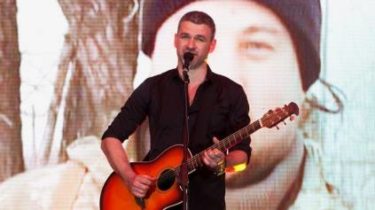 Yesterday on the TSN page in social networks has a video in memory of those who never returned from war. Video with photos and footage of dead soldiers was created by the TSN journalist Natalya Nagornaya and film editor Andrey Kolesnik especially for the performance of Arsen Mirzoyan on the presentation of the project "Peremogi 2" dedicated to the veterans of the ATO who have lost body parts, defending the borders of Ukraine, but has not lost the power of the spirit. The singer dedicated his song "Edge of the earth" to those who did not return alive, at the request of the heroes of the project.
Presentation video for live performance by Arsen Mirzoyan on April 19, has become one of the most touching moments of the premiere of the ambitious social media project "Peremogi 2" in the Ballpark "Olympic" NSC. First I watched the video with the dead heroes of more than 1,000 guests who came to the exhibition to honor the courage and strength of the Ukrainian fighters.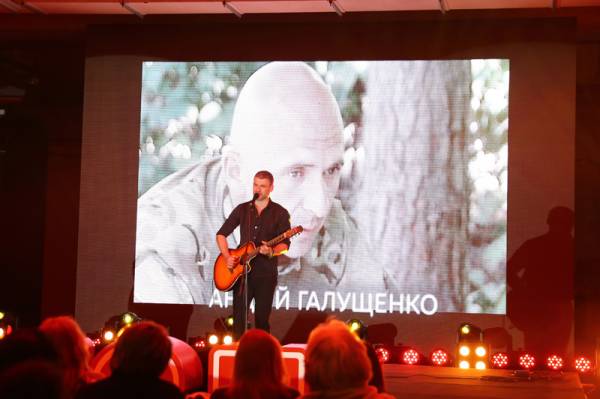 In less than a day the video attracted over 200,000 views and thousands of shares and comments. Social media users Express their sincere gratitude to the heroes, Express condolences to the families of the victims and hope for a peaceful future.
Recall that the exhibition "Peramos" Ballpark opened in the hall of the NSC "Olympic" (the entrance from physkultury St). To visit the exhibition which tells about the strength and courage of the heroes of the ATO and Paralympians, till the 30th of April from 11:00 to 21:00. The project aims to draw attention to high-quality psychological and physiological, in particular, sports rehabilitation for veterans returning to civilian life after injury and to the development of sports prosthetics in Ukraine.
"Peramos" won the war, in sport, in life, had won himself. They are willing to share with all its heroic spirit and incredible energy, making the impossible becomes reality!
Do not miss the chance to see spectacular photos!
Comments
comments