The Kremlin reacted to the blackout "LC"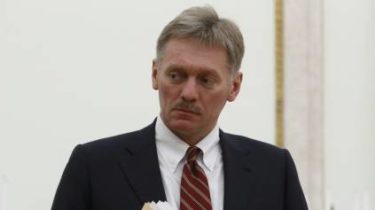 The Kremlin believes that, stopping the supply of the Luhansk region, Kiev rejects from their site.
This was stated press Secretary of the President Dmitry Peskov, RIA Novosti reported.
"I just want to emphasize that the de-energization of the Luhansk region is another step towards the rejection of Ukraine from the territory. It is a step which is contrary to the spirit of the Minsk agreements, which brings us to the implementation of the Minsk agreement, but rather separates us from the final goal," – said Peskov.
"Of course, Russia before, out of humanitarian considerations, is doing a lot in order to help minimize the consequences for people who live in the Donbass, the consequences of this policy on the alienation of their lands, held in Kiev", – said the press Secretary of the Russian President.
Asked by journalists to clarify how Moscow will provide for the needs of Luhansk in electricity, Peskov said: "No, I would not have you to explain it in detail".
See also:
Russia promises to provide "LC" electricity
We will remind, in the night of April 25, occupied by fighters "LNR" Lugansk were left without electricity. Earlier the General Director of "Lugansk energy Association" (LEO) Vladimir Gritsay has warned that the uncontrolled government of the territory of the Luhansk region is disconnected from the power supply.
Deputy Director of "LAO" Elena Bogduk explained that the occupied territory of the Luhansk region remain to blame Ukrainian company 5 billion delivered over the last three years electricity.
Comments
comments