In Crimea banned capital construction and reconstruction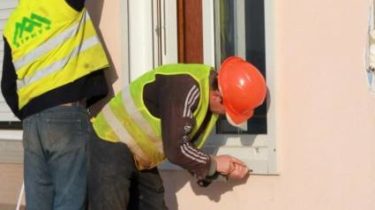 Until the end of 2017 in Russia-annexed Crimea banned any capital construction and reconstruction. This applies to both enterprises and individuals who build houses. Except only for the construction, financed from the budget.
A moratorium is introduced, to check the documents on the legality of the construction and to deal with chaotic developments. The occupation authorities promise that the objects will be checked not more than a month. About it writes "Kommersant". At the same time, the companies-the developers say that the process may be delayed. They have faced problems, because they were not warned in advance about the ban on construction. So now the possible difficulties with repayment of Bank loans, "sinking" of the industry and investments, lawsuits. Banks have already started to suspend the financing of projects and for construction projects in Crimea could lose several thousand builders.
In addition, suspended the issuance of documents on acceptance into operation of completed facilities.
Earlier it was reported that Russia has decided to capitalize sanctions, the Bank for investment projects in the Crimea.
Comments
comments