Economical grantees will distribute 700 hryvnia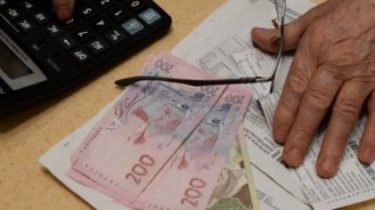 The Cabinet has decided to partially monetize the subsidies. 1.5 million Ukrainian families have to amount to 700 UAH, that they are saved on the subsidies.
The corresponding decision today, on April 26, must be approved by the Cabinet at its meeting. It promised the Prime Minister Volodymyr Groysman, writes UNIAN.
"According to our calculations, 1.5 million Ukrainian families who were able to conserve gas and electricity for heat will receive in the near future to 700 hryvnia cash they saved during the heating season," – said Groisman.
Earlier it was reported that monetized subsidies can only be used on energy efficiency measures and energy savings. How to decide this time, is still unknown.
Recall that the monetization of subsidies for communal services will be carried out in two stages: first – at the level of enterprises providing services, the second – level consumers of these services. Published on 4 April the text of the updated Memorandum of cooperation with the IMF the government has committed up to September 2017 to carry out the monetization of subsidies for payment for housing and communal services at the level of the utility companies.
According to the Ministry of social policy, the program of housing subsidies in the current heating season the period of 2016-2017 years have used 7.4 million families.
All the system of monetization of subsidies for payment of housing and communal services in Ukraine will start only after three or four years.
Comments
comments