SAP appealed the measure of restraint ex-to the Deputy Martynenko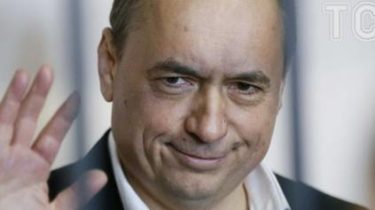 Today, April 26, Specialized anti-corruption Prosecutor's office appealed against the decision of the investigating judge of Solomensky court about election of a measure of restraint ex-to the people's Deputy Nikolay Martynenko.
This is stated in the message SAP on the page in Facebook.
In particular, SAP requires to cancel the decision of the court of first instance and deliver a new decision in which he asks to elect a suspect measure of restraint in form of detention for 60 days with the alternative of bail of 300 million UAH. It is noted that was appealed short text of the judgment, because the full text is available only in the last day, when it can be appealed.
See also:
NACP will check the Ministers who bailed former MP Martynenko
"From a legal point of view the chosen measure does not correspond to the gravity of the crime, nor pleaded by risks that are much broader than was announced in the meeting. Prosecutors gave examples for each risk, however these examples are much more in the text of the petition. Also, the whole country could watch offensive to the organs of the court and the prosecution of the show, which gave politicians and individuals in the courtroom, which is unacceptable and affected the objectivity of the judge", – said the head of SAP Nazar Golodnitsky.
In addition, he added that "this decision was actually legalized the pressure on the court by deputies as a tool for encouraging the adoption of particular decisions, but rather limitations in the choice of a measure of restraint on the part of the judge."
We will remind, on April 20, detectives NABOO and SAP prosecutors arrested two people — former Deputy Mykola Martynenko and his accomplice Sergei Fracture on suspicion of forming a criminal organization and of misappropriation and embezzlement of property per SE "VostGOK" damages in the amount of 17.28 million dollars.
Comments
comments