The Ukrainian foreign Ministry condemned the verdict of the court krymchanin Zeitullaev and called for his immediate release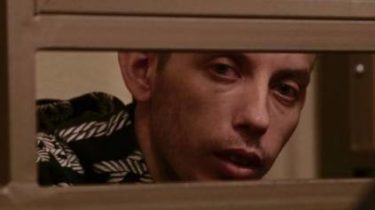 The Ukrainian foreign Ministry expressed protest in connection with the verdict of the Russian court of the Crimean Tatar Ruslan Zeitullaev.
This was reported in the press service of the Ukrainian foreign Ministry, commenting on the guilty verdict in the case of illegally detained on the territory of the Russian Federation of a citizen of Ukraine sentenced to 12 years in prison.
"The Ministry of foreign Affairs of Ukraine strongly condemns the illegal and inhumane decision of Severo-the Caucasian district military court (Rostov-on-don), which the citizen of Ukraine Ruslan Zeitullaev, which illegally detained in Russia, is imprisoned for 12 years", – stated in the message.
As emphasized in the Ministry, judgement was another proof of the full involvement of the Russian judicial system that "in a totalitarian regime ruling in Russia, has become a tool of repression against those who disagree with lawlessness, dictatorship and the Russian aggression".
"The case of Ruslan Zeitullaev also confirms that Russia has no intention to suspend the discriminatory actions against representatives of the Crimean Tatar people, despite the relevant order of the International court of justice," added the Minister.
Ukrainian diplomats demand from the Russian side to stop illegal actions against the citizens of Ukraine, to restore respect for international law and the decisions of the International Court of justice and immediately release Ruslan Zeitullaev with the aim to freely return to Ukraine.
"We call on the international community to take action to strengthen political and diplomatic pressure on Russia to release Ruslan Zeitullaev and other citizens of Ukraine illegally detained in the Russian Federation, to jointly act to protect the life, safety and human rights of citizens of Ukraine who became hostages of the aggressive policy of Russia against Ukraine", – concluded in the Ministry.
1/2 Express our strong protest growing party in connection with the shameful verdict of the G. Satullo. The flight of a reasoned decision. pic.twitter.com/Vqzm58R0HE
— Mariana Betsa (@Mariana_Betsa) 26 APR 2017
2/2 So-called.the solution is based on SFBR charges. Demand the release of Satulah. Refer to partners to strengthen diplomatic pressure on the Russian Federation
— Mariana Betsa (@Mariana_Betsa) 26 APR 2017
We will remind, the Russian court revised the sentence of the Crimean Tatar Ruslan Zeitullaevaccused of terrorism and the establishment of the Crimea center of the organization "Hizb ut-Tahrir", which Moscow calls a terrorist. Zeitullaev three weeks ago announced an indefinite hunger strike with a demand to stop political repression against all Crimean Tatars. Krymchanin has received from the Russian court to 12 years in a strict regime colony.
Comments
comments