"Gazprom" increased the claims to "Naftogaz" in the Stockholm arbitration to 37 billion dollars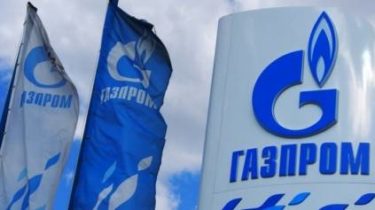 Russian "Gazprom" has increased the requirements of the Ukrainian "Naftogaz" in the Stockholm arbitration on more than 5.3 billion to $ 37 billion.
This is with reference to the report of "Gazprom", RIA Novosti reported.
It is noted that the specified amount includes the requirement for payment of the debt for delivered in may-June 2014 gas, pay for the obligations of "take or pay" for 2012-2016 and penalties for late payment.
Earlier "Gazprom" demanded from the "Naftogaz" in the Stockholm arbitration 31,759 billion dollars, where the amount of money concerned the fines according to the mode of "take or pay".
In January "Gazprom" sent "Naftogaz" account for 5,319 billion dollars on fuel. In particular, they talked about the alleged unselected Ukrainian company of the gas in the second and fourth quarters of 2016.
See also:
Groisman offers to give Timoshenko of Russia, if "Naftogaz" will lose the court "Gazprom"
We will remind, "Gazprom" and "Naftogaz of Ukraine" the legal proceedings in the Stockholm arbitration court in June 2014. The subject of lawsuits are contracts for the supply of gas from Russia to Ukraine and transit through Ukraine from 2009.
In particular, in June 2014, the company "Naftogaz of Ukraine" filed a lawsuit against Gazprom to the Arbitration Institute at the chamber of Commerce of Stockholm. In addition to the revision of prices for Russian fuel, which increased sharply from the second quarter of 2014 more than a third to $ 485 per thousand cubic meters, the statement of claim "Naftogaz" requires "Gazprom" to return $ 6 billion that the Ukrainian company has overpaid since 2010. Ukraine wants to review the terms of gas contract with Gazprom in 2009.
At the same time "Gazprom" demands from NAK "Naftogaz Ukraine" in the Stockholm arbitration return 23,837 billion U.S. dollars of the shortfall in Ukraine's contractual gas volumes in 2012, as well as for underpayment, according to Moscow, for the supply of "blue fuel" in 2014.
Comments
comments