In Russia opposition leader Navalny poured green paint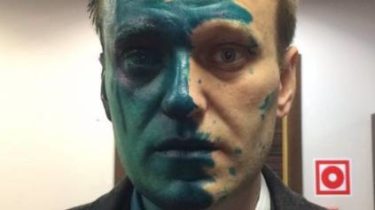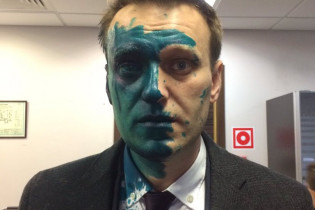 Russian opposition leader Alexei Navalny poured green paint.
About this he wrote on Twitter.
"Splashed in the face with green paint right on the exit of the office. That is unpleasant, horrible so that I now have the entire right eye green. And the pupil and cornea" – said the politician.
pic.twitter.com/RssPHd57oU
— Alexey Navalny (@navalny) 27 APR 2017
To Bulk the ambulance arrived, which took him to the hospital. Navalny said that "my eyes are burning just like hell".
The ambulance arrived, looked at my eyes dark green and said he was taking to the hospital. Shook as badly wounded pic.twitter.com/r8VRwEcQKo
— Alexey Navalny (@navalny) 27 APR 2017
We will remind, the Russian opposition is not the first such attack. In March, Navalny was doused with paint before the opening of the headquarters in Barnaul. Navalny said that she thought that he was doused with acid.
Russian opposition politician Alexei Navalny and the Foundation for fighting corruption published a great investigation on secret assets, Prime Minister Dmitry Medvedev – its huge plots of land, villas, apartments in historic mansions and vineyards.
Officially the Prime Minister of the Russian Federation Dmitry Medvedev does not comment on high-profile investigations of the Fund of struggle against corruption about his fabulous wealth, however, banned in Bulk Instagram.
Comments
comments