In the Kiev subway told how financial problems will affect the passengers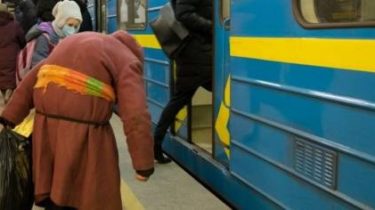 A solid debt of the Kiev metro was formed as a result of transactions with cars whose price was inflated several times. Now subway have over 100 cars 1.92 billion hryvnia, and the court recognized the validity of the claims on the money of the enterprise "Ukrroslizing", says the story TSN.19:30.
In 2009, the cars strange way first bought a Cyprus company and moved them to Lithuania. Then Lithuania these cars bought by the British firm. Until wagons arrived to Kiev, they went up 4 times, and the Ukrainian budget was short of 1 million VAT. Then the leaders of the underground swore that to pay debts for such expensive cars, they are a force. However, in 2017, not only metro, but the city does not have proper amount and ask for help in the national security Council: if the company of the recipient of funds brought under the anti-Russian sanctions, to pay her don't have.
Comments
comments