GPU opened a case against Suprun reform of the Ministry of health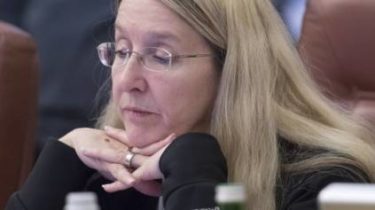 The Director of the National anti-corruption Bureau (NAB) Artem Sytnik says that the General Prosecutor's office instituted criminal proceedings against the acting Minister of health Ulyana Suprun.
This is reported by Ukrainian news.
"I know that Ulyana (Suprun) was also opened criminal proceedings", – said Sytnik.
The head of the Bureau believes that this decision is connected with "reformist initiatives of the acting Minister of health."
Sitnic also added that the NAB plans to create a special unit of detectives that will investigate corruption in the health sector.
He noted that the first 50 investigators will be appointed in the near future.
See also:
The international Renaissance Foundation supported Suprun and its reform
Recall that Prime Minister Vladimir Groisman wants to appoint an acting Minister of health Ulyana Suprun as the Minister. Groisman noted that the consultations on this issue are still ongoing.
27 July 2016, the Cabinet has made the decision to replace the acting Minister of health Victor Saranskogo on the volunteer Ulyana Suprun. Suprun was born and lived in the United States. Only in the autumn of 2013, together with her husband moved to Ukraine. Prior to his appointment he worked in medclub during the revolution of Dignity, and then headed the humanitarian initiatives of the Ukrainian world Congress. Suprun also founded an organization to conduct training for physicians and assistance to the Ukrainian fighters under the name of "Protection of patriots".
Comments
comments