If politicians were rappers. Top 5 music covers from TSN.ia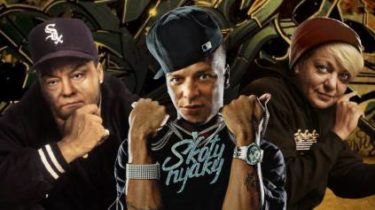 TSN.ia has collected the most popular musical creations, which quotes politicians sound the music of popular rap artists. The following five compositions are scored in total on Facebook and YouTube almost 2 million views.
Let's start with quotes the people's Deputy Oleg Lyashko. A few days ago, before the interrogation at NABOO MP, himself without realizing it, gave the Ukrainians a new meme. This time, speaking to reporters, he did not call his enemies "scotiacare", but said that he "they will be pale and thin." These words are well laid on the music from the song "The Next Episode (Thug Life)" duet Snoop Dog and Dr. Dre.
14 APR TSN.ia decided to join the wave of jokes and demotivators on the Deputy permanent representative of Russia to the UN Vladimir Safronkov that social media users have dubbed it as "the mugger". Hard emotional official statements we shuffled scandalous quotes of the foreign Minister of Russia Sergey Lavrov and put it all to music popular in the Network of the track "Melting ice" group of Mushrooms.
The next song is dedicated to the resignation of the head of national Bank Valeria Gontareva. Creating this voice actors we ironically remembered her answers to the question, which for nearly three years, set all – what will be the dollar. And decided to start with the words of Peter Poroshenko, which it said in April 2014 during his election campaign – "the course must not be more than ten." Quotes that couples sound to the music from the song "U can't Touch This" rapper MC Hammer.
Prior to that, under our hot hands got the infamous former Prime fugitive Mykola Azarov, who periodically reminds of itself through the Russian media. Somehow in one of the propaganda stories he acted as "expert of the Ukrainian language". Then we remembered the most funny speech of Azarov. It is not strange, its funny it almost perfectly lay on the iconic bits of the rapper Eminem from the song "My Name Is".
A week before the New year we are forced to sing a recitative of all the presidents of Ukraine, creating a clip of their holiday appeals to people. Quintet recites to a rap version of the traditional Christmas songs.
All these rap covers and other musical experiments TSN.ia is available to listen to in our playlist on SoundCloud:
Comments
comments