Like an elephant with a calf. Lutsenko calculated how much weigh seized Yanukovych of $ 1.5 billion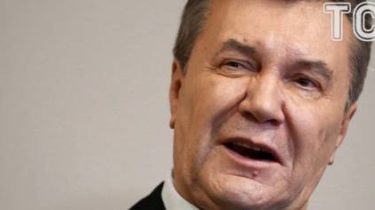 In the cash equivalent of the withdrawn Viktor Yanukovych 1.5 billion dollars would weigh 15 tons. This was announced by Prosecutor General of Ukraine Yuriy Lutsenko.
He stated that the transfer of funds at the moment completed.
"If it was in cash in 100 dollar bills – it would be weight, weighing in at 15 tons. Visual – African elephant with calf. ( No wonder Gan Herman said that Yanukovych is Africa", – Lutsenko wrote on his page in Facebook.
The attorney General stressed that it is now up to government and Parliament.
"It is necessary that this year of ordinary Ukrainian citizens felt the result returned from the mafia funds", – he concluded.
We will remind, on April 28 the court's decision on the confiscation of 40 billion UAH ($1.5 billion)which belonged to the fugitive Viktor Yanukovych, came into effect. The President of Ukraine Petro Poroshenko noted that these funds will be spent on Ukrainian army and help vulnerable people.
Lawyer Yanukovych Vitaliy Serdyuk said that the confiscated $ 1.5 billion does not belong to the ex-President and he will go to court to protect honour and dignity.
Comments
comments