Putin complained of a significant drug trafficking from Ukraine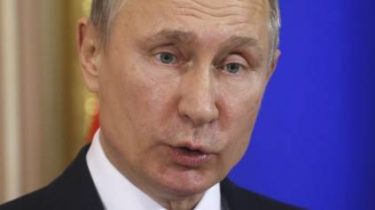 Russian President Vladimir Putin announced a significant increase in drug trafficking into Russia from Ukraine.
It is reported by Interfax.
"Expand the trafficking of synthetic drugs and new psychoactive substances. Most often, their providers are criminal groups from abroad: Europe, Asia, and the recent strong flows from Ukraine", – he said.
According to Putin, also do not attempt to stop the spread in Russia of Afghan drugs, in particular heroin.
The Russian President also noted the growth of drug abuse in the country among minors.
"The total number of only officially registered drug addicts, according to our data, about 600 thousand people, and, unfortunately, over the past five years, this figure does not change significantly, while the number of drug addicts has increased by 60%," – said Putin.
He added that according to opinion polls, drugs consumed about 7.5 million Russians and 2 million regularly.
See also:
In the Kyiv region detained a Russian citizen with TNT and drug
We will remind, in Kiev, unidentified persons painted the house with graffiti, selling drugs. The journalists went to the link that is listed next to graffiti and saw a page of the forum, which openly sell drugs for every taste: amphetamines, stamps, a Smoking mixture. Offer delivery all over Ukraine.
Comments
comments