Protection of Yanukovych assures that confiscated $ 1.5 billion doesn't belong to him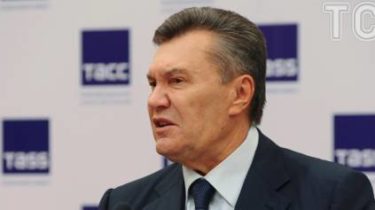 Confiscated Ukraine's $ 1.5 billion does not belong to the fugitive Viktor Yanukovych. This was stated by his lawyer Vitaly Serdyuk.
The lawyer claims that were already filed a lawsuit to the Pechersk court on denial of relevant information.
"I have on hand the statements of Victor Yanukovych from "savings", there is a completely different amount. We are talking about 28 million UAH, which is arrested and which are not to be confiscated now. This money is his personal account, his personal savings from which were paid all taxes. Therefore, the latter, actively distribute information about the seizure of funds, their confiscation and seizure is completely untrue," leads "112.Ukraine" a quote Serdyuk.
See also:
Troika, which will judge Yanukovych: how much you earn and where you live, the servants of Themis
Counsel notes that illiteracy filed a lawsuit on protection of honor and dignity will be supplemented by another requirement: "to refute the information about the confiscation of allegedly previously arrested a non-existent $ 1.5 billion".
We will remind, on April 28 the court's decision on the confiscation of 40 billion UAH ($1.5 billion)which belonged to the fugitive Viktor Yanukovych, came into effect. The President of Ukraine Petro Poroshenko noted that these funds will be spent on Ukrainian army and help vulnerable people.
Comments
comments