The government has assured that they will not stop water ORDO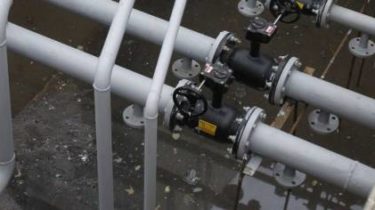 The Cabinet of Ministers of Ukraine has assured that they will not stop the supply of water in some regions of Donetsk and Lugansk regions (ORDA), which are under the control of the separatists.
This broadcast "5 channel" said Minister of the temporarily occupied territories and internally displaced persons Vadim Chernysh, reports "Interfax-Ukraine".
"On humanitarian grounds in any case Ukraine is not able to go at it and will not go. Actually this entire period, the Ukrainian side supports the functioning of this system (water supply), which provides our citizens on both sides of the line (of demarcation)," — said the Minister.
According to Blackie, previously captured by militants of the territory received about 90% water, now this proportion dropped to 70%. The company, which orders a water for uncontrolled territories, working in the Ukrainian legal field, the Minister said.
See also:
It became known how much Russia will cost electricity "LC"
Earlier, the Minister of energy and coal industry Igor Nasaliki declared that the Cabinet allow the termination of water not controlled by the Ukrainian authorities of the occupied territory of Donbass. This is because these areas have the debts of Ukrainian utility.
On 25 April the Ukraine ceased to supply electricity to the occupied part of Lugansk region. Fighters agreed with Russia and that started to supply electricity as a "humanitarian aid". Now it turned out that the occupied region will not pay for the light, and all the expenses will fall on the Federal network company (FSK) of Russia, which can cause over time, the increase in tariffs for consumers of the Russian Federation. Note that the occupied Luhansk for three years owe Ukraine for electricity over 5 billion UAH.
Comments
comments