5-hour operation helped save the life of a seriously wounded soldier ATO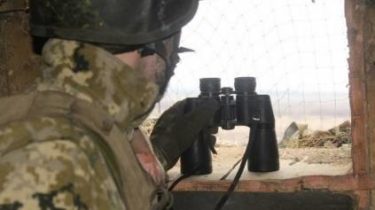 In the hospital in Avdeevka, Donetsk region after a 5-hour surgery died Ukrainian soldier. On Saturday, April 29, the positions of one of mechanised brigades near the town he was severely wounded fighters. He had a bullet through penetrating wound to the abdomen.
"The enemy was shooting from grenade launchers of various systems, heavy machine guns and small arms. In addition, this area acted enemy snipers. Urgently to medical aid, the soldier was taken to a hospital in the city of Avdeevka, where there is a military medical and nursing team. In addition, given the status of a soldier, which as a result of wounds damaged organs and major abdominal vessels, arrived at the hospital the surgeons 66th military mobile hospital. The operation lasted more than 5 hours and save the life of a badly wounded soldier failed", – stated in the press center of staff ATO.
Comments
comments