Every tenth passenger has sex in the airport before departure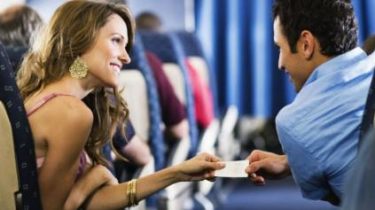 Every tenth passenger airlines had sex at the airport before you get on a plane. This is stated in the survey published on the website US.Jetcost.com writes Daily Mail.
At the same time, only 8% of passengers joined the so-called "mile high Club" – people who had sexual intercourse during the flight, 42% chose intimate pleasures public toilet, and 28% had sex in the cupboard, 14% – under the covers, and 12% were in the waiting room.
See also:
Sex, come back!
Of those who had sex at the airport, only 17% were seen doing the staff. In the survey participated 4915 Americans over the age of 18 years, who for the last two years at least once used the services of airlines.
Earlier, Bloomberg interviewed the flight attendants, who in particular asked about the members of the "mile high Club". It turns out, at least once a month, someone from passengers trying to have sex in a plane, of which one third is possible. Flight attendants recall occasions when most people on Board have teamed up to join the spicy club.
See also:
A tennis match in the US was interrupted because of a couple that had loud sex
Comments
comments