Lutsenko explained where it came from confiscated half a billion Yanukovych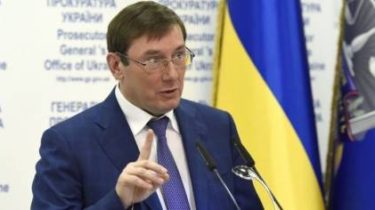 Prosecutor General Yury Lutsenko explained how the fugitive Viktor Yanukovych and his entourage were confiscated about 1,42 billion. These funds were not legitimate private savings, according to a story TSN.19:30.
Thus the head of the GPU has denied the information of the lawyers of Yanukovych that he could not confiscate such a large amount, because his condition is much more modest and account for only 28 million, which continues to be in Bank accounts in Ukraine. Lutsenko also said that the fugitive and his associates kept the money in government securities at high rates for more than 100 accounts, and after the seizure of these securities moved into cash, with annual interest.
Comments
comments