Kiev kebab: the free barbecue facilities in the city, or 350 UAH without checks and explanations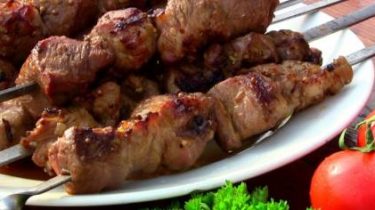 In the capital officially opened the season of picnics. The city authorities reported about the readiness of specially equipped areas, says the story TSN.19:30.
In total, there are 38, and you can find them on a special map in the KSCA. Pavilions must be equipped with furniture, some even stone grills, but their main advantage – they should all be free. "The biggest problem in the arrangement of these zones is the low culture of the population. A lot of people for a garbage can not stand, and leave directly in the area. The amount of garbage per area can be measured by the ton," – says the chief Forester KP "svyatoshynskyi forest and Park management" Anatoly Krutko.
Analogue free – paid recreation areas. There for renting a table and grill asking for 350 hryvnia per day without receipts or explanation. Not a single comment about it from those who collect the funds reporters to us has failed. Taciturn and customers – not on camera admit that they are afraid that entrepreneurs are not covered. For the rest it is better to pay in a convenient location than to arrive early and occupy the free space.
The TSN correspondent Olga Neskorozhana
Comments
comments