Guinea pig Elliot became a police constable in New Zealand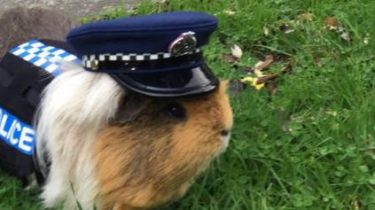 New Zealand police have officially enlisted in their ranks a Guinea pig named Elliot. Law enforcement officers plan to use the animal in social advertising, designed to local drivers obeyed the speed limit, especially near schools.
The news about enrollment Elliot, who even made a special form, in ranks of militiamen was posted on the page of the new Zealand police in "Facebook". It was announced that constable Elliot prefers to do their business slowly, that is the safest possible way, reports the Daily Mail.
The announcement was timed to resume from may 1 classes in new Zealand schools. Drivers are urged to be cautious when traveling near educational institutions and to pay attention to traffic controllers.
Earlier it was reported that the us city of Avondale enrolled in the ranks of the police a bearded lizard , nicknamed iroh.
Comments
comments