In Kiev held a unique quest that participants were blind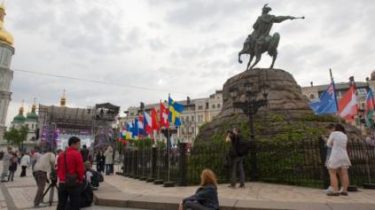 In Kiev took place the quest for the blind and visually impaired people. The conditions they had to solve riddles and overcome kilometers unsuitable for their needs the capital's roads on foot, says the story TSN.19:30.
See also:
"Peramos" on the podium: heroes of the ATO become participants of the show of Italian fashion
Quest was organized in order to inspire the blind Ukrainians not to be afraid to go out and show off seeing that those who live in eternal darkness, have the right to a full life.
In order to participate in the quest, willing applied. The team is two participants, one got to see the race in the capital was safe. Journalists were more than participants. The organizers are happy, because they hope, as they hear more and more Ukrainians.
Comments
comments